Cosmetic Dentistry - South Portland, ME
Achieve Beautiful, Lasting Results
Our dentists and team at Gannett Drive Dental work hard to transform and enhance their patients' smiles. We are thrilled to offer several cosmetic dental services in South Portland, Maine, to help those who are insecure about the appearance of their teeth to smile with confidence. Please contact us today to schedule a consultation with Dr. John Kivus or Dr. Fillebrown and learn how we can help you achieve the dazzling smile of your dreams!
Cosmetic dentistry includes several dental treatments; the aim of each of these treatments is to enhance the beauty of your smile. Through cosmetic dentistry, we can help you achieve a more beautiful, inviting smile that boosts your self-esteem and allows you to smile with confidence.
We may suggest cosmetic dentistry for any of our patients who would like to improve the beauty of their smile. Cosmetic dentistry might be the solution you need if your smile is flawed by imperfections such as:
Cracked, chipped, fractured or broken teeth
Gaps and spaces between teeth
Discolored, yellowed or stained teeth
Slightly misaligned or uneven teeth
One or more missing teeth
Teeth that appear too long, too short or too pointed
Very worn teeth
Misshapen teeth
Our dentist will help you choose one or more of our high-quality cosmetic dental treatments based on your personal needs and desires. This individualized treatment plan will help you accomplish all of your goals for the smile of your dreams. We invite you to contact our friendly dental office today to learn more about cosmetic dentistry and how we can improve your smile's appearance. We look forward to helping you reach the attractive, healthy smile you deserve!
Understanding the Cost of Cosmetic Dentistry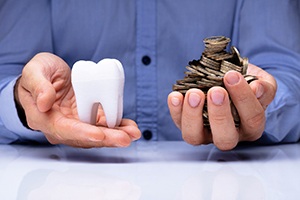 The cost of cosmetic dentistry in South Portland varies from person to person depending on their unique needs and goals. At Gannett Drive Dental, we provide a range of cosmetic services that accomplish different things at separate price points. We also are committing to working with patients to ensure they can upgrade their appearance without breaking the bank. For an accurate cost estimate and to learn more about different payment options, schedule a cosmetic consultation at our office.
Which Cosmetic Dental Service Is Right for Me?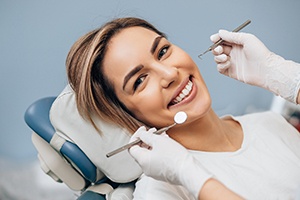 Choosing the right cosmetic treatment for you will depend on which type of upgrades you want to make to your smile. In general, cosmetic dentistry patients are usually trying to achieve one or more of the following: whiter teeth, straighter teeth, or differently shaped/sized teeth. Our knowledgeable dentists can help you explore possible options, such as:
Teeth Whitening – If your teeth are stained, professional teeth whitening can dramatically brighten your smile, often in a single appointment. However, teeth whitening treatment can't change tooth shape or position.
Direct Bonding – Cheap and quick, direct bonding is great for small changes like reshaping damaged teeth or concealing small chips. Bonding typically must be touched up every few years by a cosmetic dentist in South Portland.
Veneers – Veneers are usually more expensive than bonding, but this versatile treatment can transform multiple aspects of your smile all at once. Veneers can also last for over a decade with proper care.
Invisalign – If your teeth are crowded or misaligned, Invisalign clear braces can discreetly straighten your smile. Invisalign treatment typically costs anywhere between $3,000 and $5,000.
Smile Makeover – Tackle multiple dental flaws at once with a smile makeover! This option combines various cosmetic and restorative treatments to achieve your dream smile in a condensed timeframe. Smile makeovers are more expensive than a single service like bonding or veneers, but they are a more efficient way to complete various improvements.
Cosmetic Dentistry Can Be an Investment Worth Making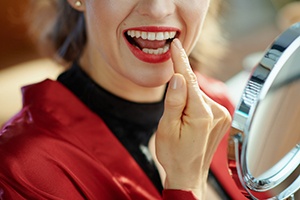 Many patients wonder if paying for bonding, veneers, and other cosmetic services is really worth it. Based on our experience, we can confidently say that enhancing your smile through cosmetic dentistry is an investment that will pay dividends for many years to come. If you feel self-conscious about your teeth now, a cosmetic dental procedure can dramatically boost your self-esteem. Other people will notice and be drawn to your self-confidence. As a result, you may well find that investing in cosmetic dentistry leads to a more active social life, more successful romantic life, and greater professional opportunities.
How to Make Cosmetic Dentistry Affordable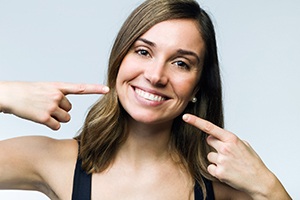 In general, most dental insurance plans do not cover purely aesthetic dental care. However, there are other ways to reduce your out-of-pocket costs while upgrading the appearance of your smile. At Gannett Drive Dental, we aim to provide a high level of quality service that is affordable for every budget. We will gladly work with you to help determine your best available payment options. To learn more about how to manage the cost of cosmetic dentistry in South Portland, schedule an initial consultation with Dr. Kivus or Dr. Fillebrown at our office. We look forward to working with you to transform your look in a way that aligns with your budget.
Cosmetic Dentistry FAQs
If you're unhappy with your teeth, your cosmetic dentist in South Portland can help you achieve the smile of your dreams using the latest advancements in dentistry. Although you're ready to feel confident about your smile, we know you have a few apprehensions before you're ready to commit to a treatment plan. We'll explain everything during your initial consultation. To help ease your worries until your visit, here are the answers to a few of the most common questions patients ask us about cosmetic dentistry.
What are common cosmetic procedures?
You have more options than ever to achieve the picture-perfect smile you desire. We'll perform a thorough examination to determine your aesthetic flaws and learn more about your goals to create an individualized plan, which may include one or more procedures, such as:
Smile Makeover: If you have several imperfections, a smile makeover can improve the health, function, and appearance of your teeth. Depending on your needs, the transformation process can consist of multiple procedures.
Invisalign: Clear aligners can correct a variety of bite and alignment concerns without needing to worry about the appearance of metal brackets and wires.
Teeth Whitening: Your teeth can become as much as 8 shades whiter using an in-office or at-home whitening system.
Dental Bonding: Minor aesthetic issues can be fixed using a composite resin material that matches the color of your enamel.
Can my teen benefit from cosmetic dentistry?
There are several cosmetic treatments suitable for teens, like Invisalign and dental bonding. We'll perform a thorough examination to determine if cosmetic dentistry is the right option for your teen.
How much does cosmetic dentistry cost?
There isn't a set fee for cosmetic dentistry because the cost is based on your specific needs, like the type of procedure and the number of teeth being treated. We'll provide you with a custom estimate during your consultation and explain the fees associated with your plan. A member of our team will discuss your payment options. Besides traditional methods, we also accept third-party financing with CareCredit. We will help you find the solutions you need to invest in a beautiful smile without breaking the bank.
Can I use my dental insurance to pay for cosmetic dentistry?
It's rare for a dental insurance company to cover cosmetic dentistry because the procedures are elective; however, there are some exceptions. Many cosmetic treatments also offer restorative benefits. As a result, you may be able to use your coverage to offset the amount you need to pay if the treatment is necessary for your oral health, like repairing a chipped tooth with dental bonding. Every insurance policy is unique, so we'll need to evaluate your benefits to see if they can be used for your treatment plan. A member of our team will work on your behalf to file the necessary claim forms for reimbursement. If applicable, we will explain how your policy is being used to pay for your dream smile, as well as any remaining out-of-pocket balance.