Invisalign Clear Braces – South Portland, ME
The Subtle Route to Straighter Teeth
If you want straighter teeth without the obvious look and feel of metal brackets, then Invisalign may be the perfect choice for you. Dr. John Kivus and Dr. Jacob Fillebrown are thrilled to offer this virtually invisible alternative to traditional braces for an incredibly convenient way to achieve your dream smile. If you would like more information on how our skilled dentists can straighten your smile with Invisalign in South Portland, Maine, we invite you to contact Gannett Drive Dental at 207-613-2185 today!
How Invisalign Works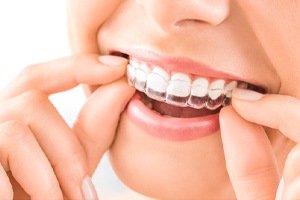 Invisalign is a great choice for patients who are searching for a more discreet orthodontic treatment option for straightening their smile. Rather than using metal brackets and wires like traditional braces, the Invisalign system uses a series of custom-made, computer-generated plastic aligners to straighten teeth. Each set of aligners is designed to make small changes to the alignment of the teeth. As you switch sets of clear aligners about every two weeks, your teeth will gradually and gently move to their proper positions. You will also visit our dental office on a regular basis during treatment to make certain that your smile is progressing as planned.
Indications for Invisalign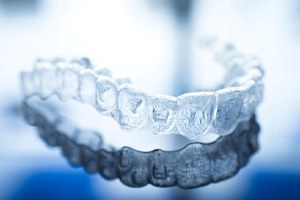 Invisalign is an effective way to treat the most common orthodontic issues, such as:
Crowded Teeth
Crowded teeth are more difficult to properly brush and floss, leaving you more vulnerable to developing tooth decay and gum disease. Invisalign can gently shift crowded teeth to make comfortable space for your whole smile.
Spaces Between Teeth
David Letterman was famous for the gap in between his front teeth, but you may not want a similar space in your smile! Plus, too much space between teeth allows tiny food particles to get trapped and eventually contribute to tooth decay. Invisalign can close dental gaps by moving teeth into proper alignment.
Bite Alignment
A misaligned bite can put pressure on the jaw joint and lead to teeth grinding and jaw clenching. Such intense wear and tear on teeth can lead to the erosion of enamel over time. Invisalign can correct overbites, underbites and crossbites.
Benefits of Invisalign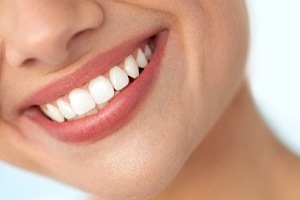 Invisalign treatment is often a good choice for adult patients and others who are interested in a virtually invisible orthodontic treatment. In addition to being discreet, Invisalign's clear aligners are:
Comfortable – the smooth, thin plastic of the custom-made trays will not irritate your mouth.
Removable – you can easily remove your aligners as needed to eat, brush and floss.
Fast – most patients complete their Invisalign treatment plan in just 12 to 18 months, considerably faster than the 24 to 36 months that traditional braces usually require.
Understanding the Cost of Invisalign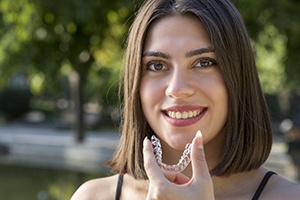 Every smile is unique, so the cost of Invisalign treatment varies from person to person. The price you will pay will depend on your specific smile needs and a range of factors, including the severity of your case, the number of aligners needed, and how committed you are to wearing your aligners as directed by your dentist. If you are seriously considering straightening your smile with Invisalign in South Portland, the best way to obtain an accurate price estimate is to schedule an initial consultation with Dr. Kivus or Dr. Fillebrown.
Factors that Affect the Cost of Invisalign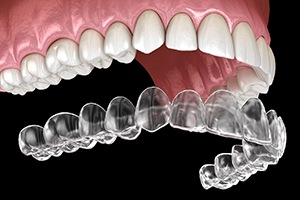 Until you schedule a consultation with Dr. Kivus or Dr. Fillebrown, we will not be able to provide a fair estimate for your Invisalign treatment. It is during this visit that we will examine your oral cavity and facial structure to determine the severity of your case. No matter if you are dealing with overcrowding, gapped teeth, or a misaligned bite, we will be able to identify the appropriate course of action and use various factors that will better detail your overall cost, including:
How long your treatment will last. Although clear aligners can produce faster results, it does take time for your teeth to shift in the right direction. Depending on how long we believe it will take to achieve desired results, you may require additional aligners, which can add to the total cost of your treatment.
The severity of your case and how difficult it will be to move your teeth. Small gaps that need to be closed will likely take less time than a severe overbite that requires the use of elastics to move your smile into proper alignment.
The determination of whether you need aligners only for your top teeth, bottom teeth, or both.
Invisalign vs. Smile Direct Club™: Which Costs More?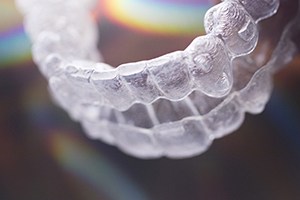 With Invisalign, however, you'll have the confidence and comfort of knowing someone is available should you need assistance throughout your treatment. Your teeth will be closely monitored to ensure you are pleased with the results in the end.
Does Dental Insurance Cover Invisalign?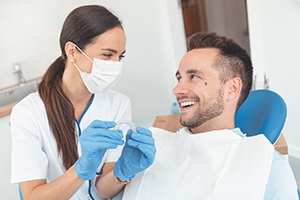 Because Invisalign is an alternative to traditional metal braces, most dental insurance companies will not agree to cover it. But before you throw in the towel, it's best to contact a representative to discuss whether your plan offers any available orthodontic coverage and if Invisalign is excluded. It may be possible that you can have up to 50% of your treatment paid for by your insurance company. You will likely have out-of-pocket expenses that come with Invisalign, so you'll want to make sure you are fully aware of this total before starting your orthodontic treatment. It may be possible to also use your FSA to pay the remaining balance if you have one.
If you're ready to say hello to a straighter, more perfectly aligned smile, our team at Gannett Drive Dental is here to help you take the next step. Contact us today to schedule a consultation and let us determine if you are eligible for Invisalign and provide you with a fair estimate for your new smile.
Invisalign FAQs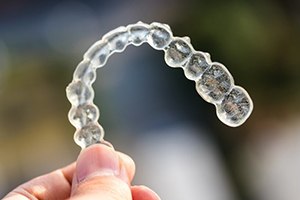 If you're looking for a subtle route to straighter teeth, Invisalign clear aligners are the ideal choice! This unique orthodontic treatment offers a completely different experience than traditional metal braces. Read on below to learn more about the most commonly asked questions about Invisalign, and don't hesitate to call us or schedule your consultation if you don't see the answers you're looking for!
Does Wearing Invisalign Clear Aligners Hurt?
Traditional braces are notorious for their sharp metal wires and brackets that can rasp painfully against the lips, cheeks, and tongue. Thankfully, Invisalign aligners are crafted out of a single piece of smooth, biocompatible plastic, which allows them to glide past your soft tissues comfortably. However, it's completely natural to experience some soreness any time teeth are shifted into a new position. Any discomfort you experience should be easily manageable with over-the-counter pain relievers and ease within a few days.
How Long Do I Have to Wear My Invisalign Aligners for Every Day?
Invisalign's removable nature is one of its most popular benefits, but this feature is also one of its greatest responsibilities. Throughout your treatment, it will be up to you to remember to wear your aligners for 20-22 hours every day. This should give you plenty of time to remove them when brushing, flossing, eating, drinking, or enjoying certain activities. However, if you don't wear your aligners enough, your teeth may begin to shift out of position. Not only will this make wearing your aligners more uncomfortable, but it can increase the time and cost of your treatment!
Do I Have to Avoid Certain Foods During My Invisalign Treatment?
Unlike traditional metal braces that required you to adhere to certain dietary restrictions, Invisalign aligners allow you to continue enjoying all your favorite foods. Simply take them out, enjoy your meal, and give your teeth a quick brush before putting your aligners back into place. You'll also be able to remove them to safely participate in sports and more easily play brass or woodwind instruments. It's important to remember that whenever you take out your aligners, you should always store them in their case. They can easily be thrown out if wrapped in a napkin, or may become a toy for a nearby pet or child if left out in the open.
Will Wearing Invisalign Aligners Change How I Talk?
When you first begin your Invisalign treatment, you may notice that it sounds like you have a slight lisp. Don't panic—it shouldn't last throughout your entire treatment. Since certain areas of your mouth that are used to make specific sounds are covered by your aligners, your tongue will need some time to adjust. Generally, you can expect to return to your normal speaking pattern within a week or two. You can help speed up the process by practicing talking aloud and repeating words like "sixty" and "Mississippi."
Can I Get Invisalign If I've Had Traditional Braces Before?
While traditional braces are a reliable method of straightening teeth, their results may not last a lifetime if the patient neglects wearing their retainer. If you've had other orthodontic work in the past but have come to find that your teeth are crooked once again, Invisalign may be an excellent choice for you! While these clear aligners are typically a great option for anyone who wants a straighter smile, we'll carefully inspect your teeth and bite alignment during your consultation to ensure that they're the most effective treatment for your unique situation.