Dental Crowns – South Portland, ME
We Can Repair Broken or Damaged Teeth
If you have a chipped tooth, you might feel like it renders your smile unattractive. However, that's not the only problem with having damaged teeth. Chips or cracks in your tooth can create an easy pathway for harmful bacteria to enter the inside portion of your tooth and wreak havoc in the form of painful cavities. To prevent this, either Dr. Kivus or Dr. Fillebrown can place a restoration called a dental crown over your tooth. If your chipped, cracked, or otherwise cosmetically flawed tooth is marring your smile, feel free to give us a call and ask about dental crowns.
What Are Dental Crowns?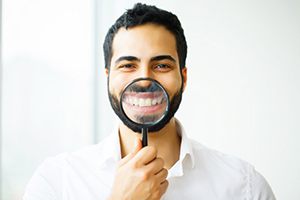 Dental crowns are also commonly referred to as "caps" because they are tooth-shaped shells that fit right over a tooth to restore its structure, function, and appearance all at once. While crowns in the past have been made of various metals like gold and silver, today's crowns are typically composed of dental porcelain. This material can be custom shaded to blend in with the rest of your teeth. No one even has to know you had dental work done!
Am I a Good Candidate for a Dental Crown?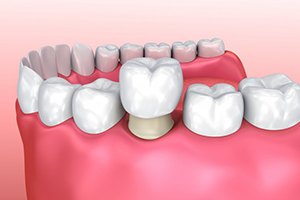 Here are a few of the situations in which we typically recommend a dental crown:
To cover a single dental implant
To protect a tooth that already has multiple fillings from future decay
To repair a tooth that has been more than halfway damaged by cavities
To protect a tooth that has been hurt from teeth grinding and jaw clenching
To restore a tooth that has recently been treated with root canal therapy
The Dental Crown Procedure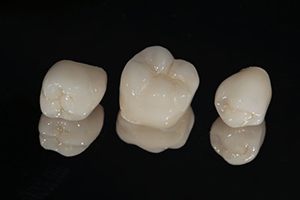 After a consultation to determine that a dental crown is just the thing your smile needs, receiving a crown should take just two appointments over the course of a few weeks. During the first of these visits, we numb the area and prepare your tooth by shaving down the outermost layer of enamel. This step ensures your crown won't bulge out in your smile. Next, we take impressions of your prepped tooth and send them to our partnered dental lab. While they get to work creating your custom crown, we can fix a temporary to your tooth in the meantime. A few weeks later, you'll return to our office and receive your permanent restoration.
Benefits of Dental Crowns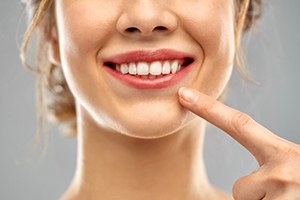 When teeth are damaged, our only options are to either repair or extract it. Since missing teeth can jeopardize your oral health, we always do our best to restore the tooth to the best of our ability. Often, that means placing a dental crown over it. In addition to saving a tooth from extraction, some of the benefits of dental crowns include:
Your crown can last more than a decade, provided you take good care of it with regular brushing, flossing, and checkups with us.
With a dental crown, you'll be able to enjoy eating crunchy foods to your heart's content.
Dental crowns are made to look like a completely natural part of your smile.