Cost of Dental Implants – South Portland, ME
An Investment That Will Change Your Life
The first thought that crosses many patient's minds is "but how much do dental implants cost?" Although this modern restorative procedure has a higher upfront cost, patients and professionals will agree that a strong and sturdy new smile that lasts for decades is well worth the investment. No two mouths are the same, and depending on a variety of factors that we'll discuss with you during your consultation, the price of your treatment can vary drastically. At Gannett Drive Dental, our team will go out of our way to help guide you through the dental implant process from beginning to end so you feel confident that you're making the best decision for your oral health.
Types of Dental Implants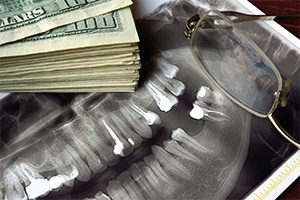 When you visit our office for your consultation, we'll capture images of your mouth and determine what type of implant-retained restoration will best fit your needs. Depending on how many teeth you're missing, we may suggest one of the following options:
Single Tooth Implant: If you're missing a single tooth, we'll suggest replacing it with a single implant topped with a custom-crafted dental crown.
Implant Bridge: For multiple consecutive missing teeth, we may recommend an implant bridge, which is held in place by at least two dental implants. Unlike a traditional bridge, one retained by implants doesn't involve altering your healthy surrounding teeth.
Implant-Retained Denture: The costliest dental implant restoration would obviously be a complete denture. These require the support of at least four dental implants to replace an entire arch of missing teeth.
What are the Stages of Dental Implant Treatment?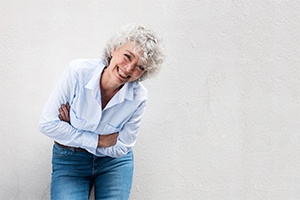 The dental implants procedure is the same, no matter what type of restoration you require. Our dentists at Gannett Drive Dental will begin the process with an initial consultation that will determine whether you require preparatory procedures such as a bone graft. After these have been completed, you will have your implants surgically placed, followed by a healing period of a few months. After your gums have completely healed, we'll be ready to place your abutments, which are small connector pieces that will attach your restorations to your implants. Your final appointment will consist of placing your permanent restorations to complete your newly reconstructed smile.
One great feature about this process is that each phase incurs a separate fee, which means that the entire amount won't be due at the same time. This allows patients to easily pay for each visit separately. These individual fees will include the:
Initial consultation
Preparatory procedures (if necessary)
Anesthesia
Implant placement
Abutment placement
Custom restoration
Are Dental Implants Worth the Investment?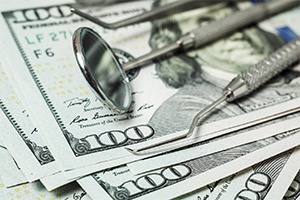 We highly recommend dental implants because they provide our patients with countless benefits and lifelike replacement teeth that improves their overall quality of life. While there are multiple tooth replacement solutions available, dental implants in South Portland are the only treatment that replaces the entire structure of missing teeth from the roots up, promoting jawbone growth and improved oral health. Some additional benefits that make dental implants worth the investment include:
Long Lifespan: With the proper care, your dental implants can last for up to 35 years, as opposed to an average lifespan of seven to 10 years.
Natural Look and Feel: Dental implants look and feel more natural than traditional restorations because they're securely anchored in your jawbone, just like your natural teeth.
Easy Maintenance: Just like your natural teeth, you can easily care for your implant-retained restorations by brushing twice each day, flossing at least once a day, rinsing with antibacterial mouthwash, and visiting our office for your semi-annual checkups and cleanings.
Does My Dental Insurance Cover Dental Implants?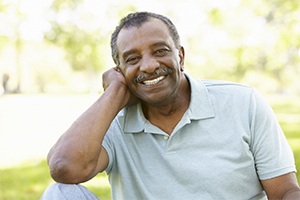 Most dental insurance policies don't cover the cost of dental implants. However, that's beginning to change, so it's best to contact your insurance company directly to double-check. At Gannett Drive Dental, we gladly work with our patients to determine their best available payment options. If you have any questions, don't hesitate to contact our office today to schedule a consultation!